Short stories - just started to remind myself of how much I like them.
Audrey Niffenegger author
The Time Traveler's Wife
, one of the books that probably makes my top 50 list also does some illustrations, and most recently I found out, comics as well. I had listened to her do a live reading in Chicago since she's a professor at Columbia College and heard her short story - The Night Bookmobile read. While it hasn't been published in complete yet (at least it looks that way) she does put out a comic sketch and parts of the chapter in bits on guardian.co.uk How fabulous! See below an excerpt from The Night Bookmobile. Anyone who loves reading and books will see themselves transparent throughout this story and really start to hope that the Night Bookmobile exists and you will find yourself on a corner of a Knoxville street one day talking to the strange driver and wandering inside.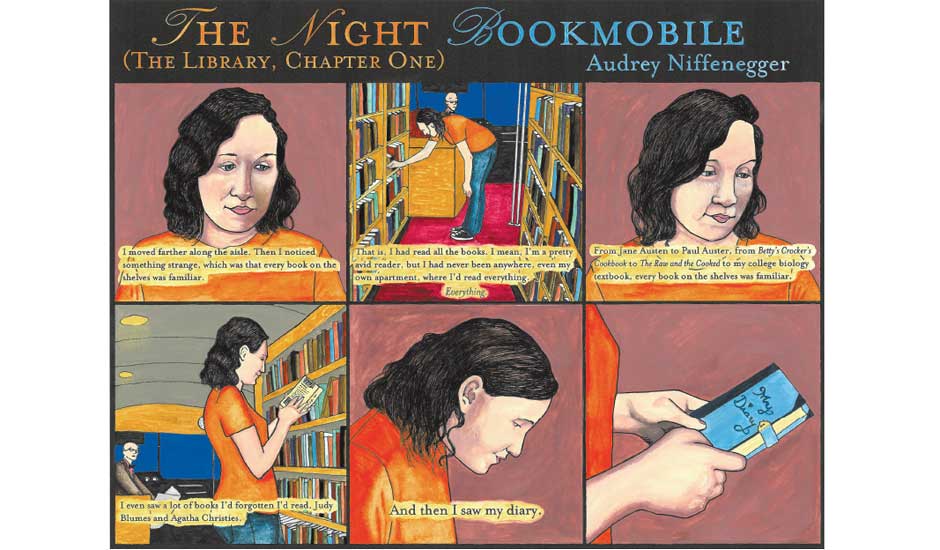 http://www.guardian.co.uk/books/2008/may/31/nightbookmobile#zoomed-picture